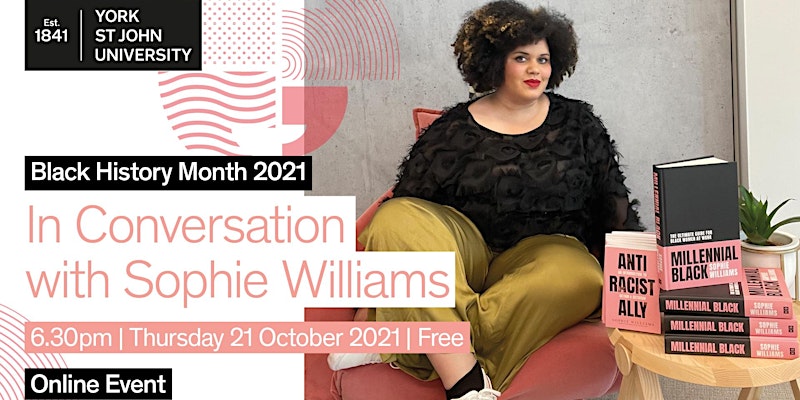 Join us for a fascinating discussion on feminism, systemic racism, and identity with Sophie Williams, acclaimed author of Anti Racist Ally and Millennial Black. Sophie will be in joining our Associate Professor in Literature Dr Janine Bradbury in conversation to explore how we can make space for racially marginalised people and how small conversations can spark big change.
To book your free place for this online event click here.
About Sophie Williams
Sophie Williams is a TED Speaker, leading anti-racism advocate and author of Anti Racist Ally and Millennial Black.
She has written for publications such as The Guardian, Cosmopolitan and Elle as well as delivering sessions training for major organisations such as Apple, Sky, Cambridge University and UK Civil Service.
Prior to her writing career, she had a career in advertising, holding positions including Head of Production, Chief Operating Officer, and Chief Financial Officer. She is now a Manager at Netflix, leading Production Planning throughout EMEA.