The Art of Eighteenth-Century Caricature: An Interactive Workshop
Saturday 28th March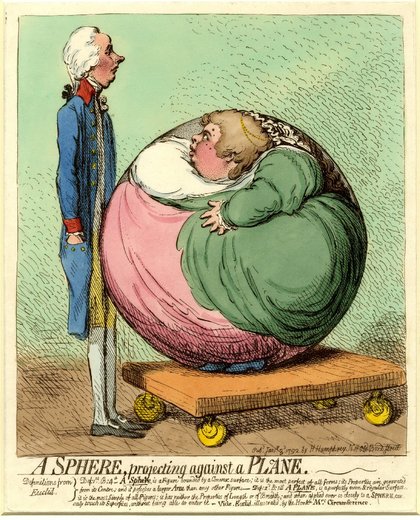 1pm
Venue: Gather at Fairfax House (Workshop: Sir Thomas Herbert House)
Tickets: Free
Hosted by the York Research Unit for the Study of Satire and delivered by Dr Olivia Ferguson (Birkbeck University), these interactive workshops offer you the chance to learn about the fascinating history of visual satire as you draw your own caricatures of two models in full eighteenth-century costume! No previous experience or equipment required.
Free entrance to the Keeping up with the Georgians: Celebrity, Satire and Society exhibition is included with your ticket.
Gather at Fairfax House for 1pm, before being escorted as part of a Georgian procession to the nearby 15th-century York Conservation Trust Property, Sir Thomas Herbert House (appropriately situated above York Gin Shop). This property is not usually open to the public, but will be opening its doors just for us!
This is a historic property and the workshop location will be accessed via a flight of stairs.
Please allow up to 2 hours, which will include the procession from Fairfax House and the 90 min workshop.
Free tickets for each workshop are available to book online here!
Please email satirenomore@gmail.com for further details.
---
Keeping up with the Georgians: Round-The-House at Fairfax House
Friday 27th March
7pm
Join us to celebrate the re-opening night of the newly-restored Fairfax House, where the York Research Unit for the Study of Satire will be launching Fairfax's new exhibition of prints by eighteenth-century satirist James Gillray, Keeping up with the Georgians and making their own inaugural appearance as a newly-formed Research Unit.
The evening will include refreshments (eighteenth-century punch!), the opportunity to visit the exhibition and view a new installation by the York Research Unit, and to discuss and learn more about satire from the eighteenth century to the present day, with Drs Adam Smith and Jo Waugh (hosts of the podcast Smith & Waugh Talk About Satire), Dr Olivia Ferguson (Birkbeck University) and Associate Professors Claire Hind and Rob Edgar (YRUSOS).
A limited number of free tickets are available to book here!
Please email satirenomore@gmail.com for further details.
---
Satire & the Future: Can The Satirists Still Save Us?
March 25 @ 6:00 pm

–

7:30 pm,

£6.00
In this era of apocalyptic headlines and doom-laden news reports, it has become increasingly commonplace to despair that satire has died. This fatal prognosis has been issued by everyone from journalists, to politicians, to comedians. As recently as August 2018, Vice magazine published a feature proclaiming that 'Political Satire Won't Save Us.' The cited causes of death vary (sometimes Brexit, often Trump, very often social media) but they are always urgent, recent, contemporary.
Join Drs Adam Smith and Jo Waugh, directors of the ongoing 'Satire: Births, Deaths, Legacies' project, as they discuss the claim of the death of satire and put it into historical context, revealing that satire has "died" many times before. This historical journey will observe some of the greatest moments of British satire, from Alexander Pope and The Dunciad to Chris Morris and Brass Eye, considering as it does so the function and effectiveness of satire through the ages. The event will look forward as well as back, contemplating our fraught present and looking into possible dystopian futures ahead, asking: can the satirist still save us after all?
Satire: Deaths, Births, Legacies
2 June 2018
International Interdisciplinary Conference